The FoodPrint of Crop Production
Lisa J. Bunin, Ph.D.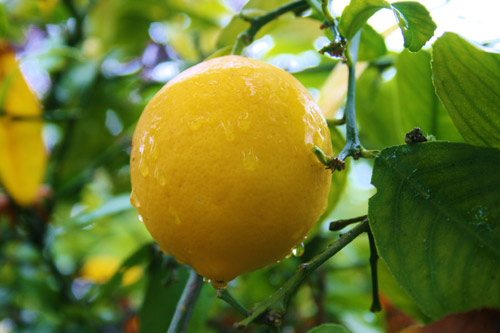 As hard as it is to believe, crop production is one of the most polluting industries on Earth. Growing conventional fruits and vegetables releases billions of pounds of synthetic pesticides, fertilizers and other farm chemicals into the environment. Virtually no one escapes exposure to these toxins, found in the water we drink, the air we breathe and the food we eat — even food we think of as the healthiest, like oranges, kale, broccoli and beets. There are enormous health and environmental costs from our present industrial crop production practices: their foodprint is unsustainable. Read more …
Like Water and Oil: Ocean-Based Fish Farming and Organic Don't Mix
Lisa J. Bunin, Ph.D. and Cameron Harsh, M.A.
Organic production systems, whether marine or terrestrial, must adhere to the principles of organic. This includes supporting biodiversity and biological cycles within the system, prohibiting dangerous inputs and outputs, and providing nutritious and species-suitable organic feed. Regardless of size, they must also facilitate the natural behaviors of farmed species, minimize negative environmental impacts, and prevent escapes into waterways. Like Water and Oil demonstrates that ocean-based aquaculture facilities cannot meet these minimum requirements and, therefore, can never be considered organic. Read more …
USDA Stalls Regulations to Improve Organic Poultry Living Conditions
Paige M. Tomaselli, Esq. and Lisa J. Bunin, Ph.D.
Strong animal welfare practices are critical to the success of the National Organic Program. Yet, no regulations exist to ensure that all organic poultry producers follow the same procedures. USDA has delayed promulgating regulations, warning that welfare improvements would force a shut-down of the largest organic poultry producers. USDA Stalls Regulations to Improve Organic Poultry Living Conditions debunks this claim by the uncovering faulty economic assessments used to justify allowing large producers to hold hostage the entire organic poultry industry. Read more …
National Organic Action Plan From the Margins to the Mainstream: Advancing Organic Agriculture in the U.S.
Lisa J. Bunin, Ph.D. and Liana Hoodes, B.A. et al. (Eds.)
The National Organic Action Plan (NOAP) is the outgrowth of a five year stakeholder project, co-led by Liana Hoodes in collaboration with the Rural Advancement Fund-USA. Lisa J. Bunin, Ph.D. was a lead author of the final report. It represents the culmination of meetings across the country that engaged diverse stakeholders in envisioning the future of organic and in building strategies for realizing a collective vision. The report calls for the creation of an expanded organic policy agenda for the next decade and beyond that reflects the broad social, environmental, and health values of the organic movement and the associated benefits that organic food systems afford society. The goal of the NOAP Project is to work towards establishing organic as the foundation for food and agricultural production systems across the United States. Read more …